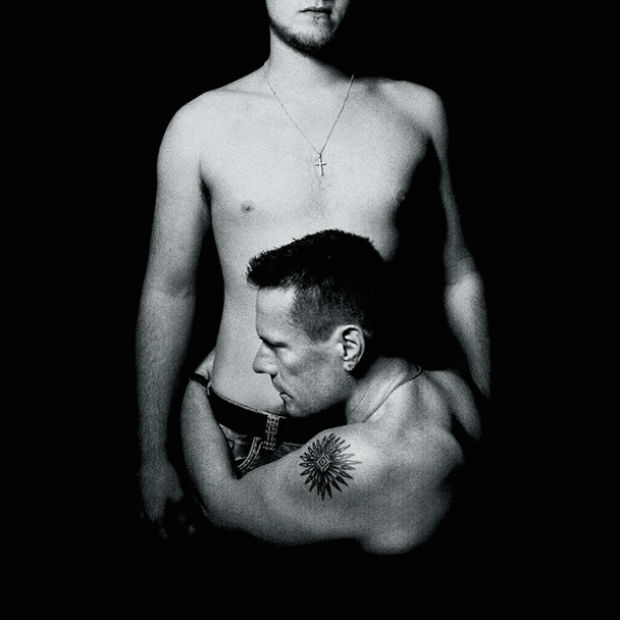 Bono is sorry. He thought it was a good idea. He knows he was wrong. You can blame him directly.
Recently, in an excerpt for his new memoir, Surrender: 40 Songs, One Story, he revealed the move that most angered the public—the decision to try to put a U2 album onto everyone's iPhone, without asking. In the excerpt published in The Guardian over the weekend, he revealed that it was both his idea and that Apple didn't want to do it, and that he was fully to blame for the whole endeavor:
On 9 September 2014, we didn't just put our bottle of milk at the door but in every fridge in every house in town. In some cases we poured it on to the good people's cornflakes. And some people like to pour their own milk. And others are lactose intolerant.

I take full responsibility. Not Guy O, not Edge, not Adam, not Larry, not Tim Cook, not Eddy Cue. I'd thought if we could just put our music within reach of people, they might choose to reach out toward it. Not quite. As one social media wisecracker put it, "Woke up this morning to find Bono in my kitchen, drinking my coffee, wearing my dressing gown, reading my paper." Or, less kind, "The free U2 album is overpriced." Mea culpa.
This incident happened eight years ago now, and U2 is still having to live this down. Now if only we could get people riled up about some of the other things that Apple does and doesn't do on its platforms.
You know, like messaging. Back in September, Tim Cook was quoted at an event as saying this about RCS messaging, an open technology that Google is pushing on Android for messaging: "I don't hear our users asking that we put a lot of energy in on that at this point … I would love to convert you to an iPhone."
As you probably know, Apple has played into the frustration that iMessage does not work well on other platforms as something of a strategic advantage, and it's something that has played out socially. You don't want to be the person without the blue bubble, the saying goes—and anecdotally, per the Wall Street Journal, younger audiences are gravitating towards the blue bubble, rather than the green one.
(And it's been shown, based on court documents in the Epic case, that Apple intentionally does this to encourage people to buy iPhones, and recent usage stats in the U.S. imply it's working.)
https://twitter.com/MichaelBTech/status/1582015797127303168
This is bascially the only clever idea Meta has come up with in the year 2022.
Google is not happy about this, for obvious reasons, in part because these messages end up just not looking very good across platforms, and because it discourages people from buying phones. My wife, an iPhone user, often sends me videos via text, and they appear in the most compressed, unviewable ways, and her reactions are displayed as text. It sucks, but not as much as the fact that Apple insists on using Lightning in a USB-C world. (I digress.)
I think if Google is going to have an actual shot at convincing Apple to follow an open standard, their best option is to anger people as much as Bono did eight years ago, and it appears that's exactly the strategy Google appears to be using, per The Verge. Recently, Google announced plans to make reactions and replies work in RCS—but to intentionally kneecap how they look in iOS, with the goal of making the experience frustrating enough that users do ask Tim Cook to "put some energy in on that at this point." Given that Apple has been doing this for more than a decade now, it only feels fair.
Let's hope end users get just as pissed off about this as we did the U2 album, because a monocultural messaging ecosystem is just not very good for anyone.
Time limit given ⏲: 30 minutes
Time left on clock ⏲: 4 minutes, 45 seconds