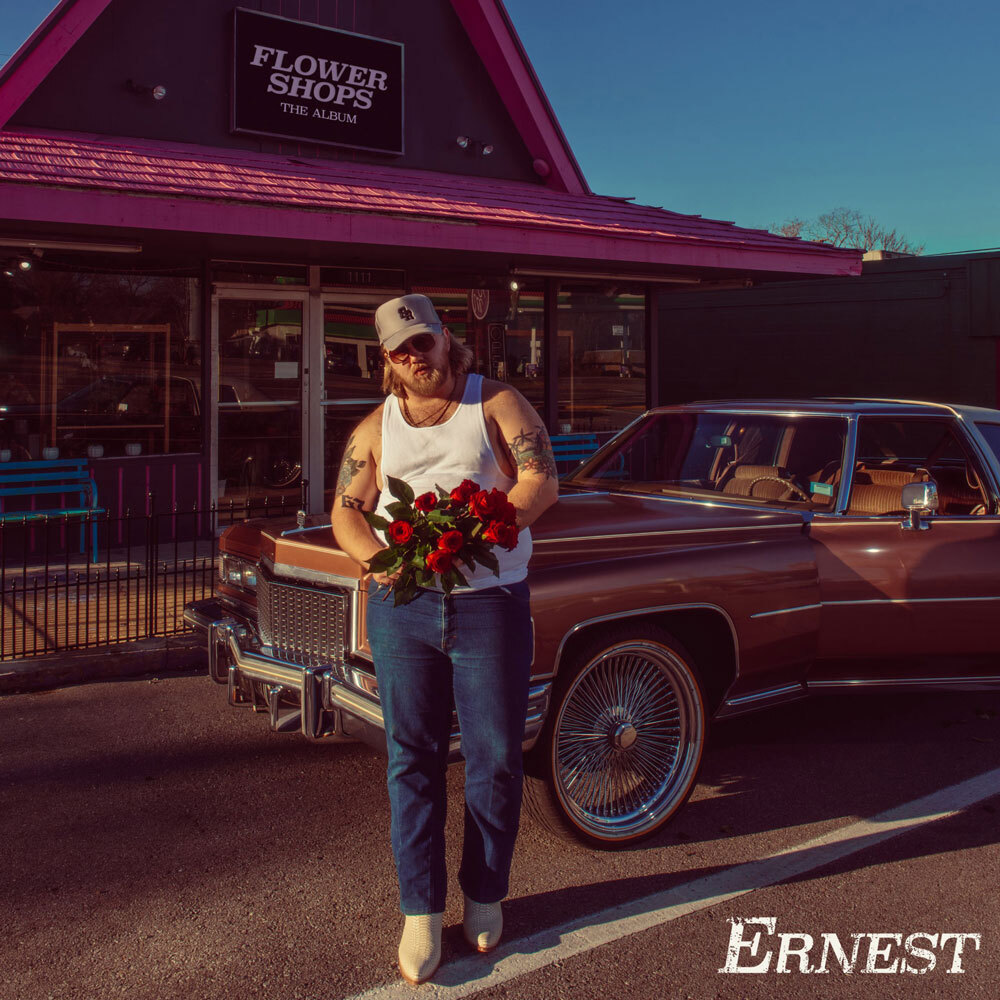 Around 2006 and 2007, I really got into my acoustic guitar as a songwriting tool, and sort of saw it as my opportunity to tell stories about my past—a handful of tough teenage years that led me in the direction of being something of a vagabond journalist-designer guy. (Between 2004 and 2009, I had lived in five different cities.)
But while I recorded a lot of songs, many of them through my "FrankenMac" iBook, I never got to the point where I was going to become a rock star or anything like that. I recorded a few demos, all of which had the wet-blanket appeal of something like Iron & Wine or Elliott Smith (clearly I was thinking of my near-namesake a lot when doing this), but I played maybe one show, not exactly empire-building or anything like that.
That appears to make me an exception as far as people with the name Ernie Smith go. As I've written in the past, I know of at least two distinct musicians named Ernie Smith who have become big successes in their respective genres—Glenroy "Ernie" Smith, a legendary Jamaican reggae star, and Ernie Smith, a successful South African jazz musician (here's one of his videos).
Now I can say that I know of a third, and he has a hit on the Hot 100 right now. Ernest K. Smith, or ERNEST as he's better known, has been blowing up the country charts over the past few years as a songwriter in his hometown of Nashville. He's already written a number of hits for major stars such as Kane Brown, Chris Lane, Florida Georgia Line, and his controversy-courting frequent collaborator Morgan Wallen, who is a featured guest on ERNEST's own big hit, "Flower Shops":
ERNEST got into the country music game in an interesting way. He actually started his career as a country-influenced rapper, but eventually became active as a songwriter in Nashville after a wayward period in college when he suffered a heart attack from a viral infection, as well as a period of drug abuse. He gradually began working things out back in Nashville, and by 2019, had been signed as an artist with Big Loud records, in an announcement that described him as "an artist who truly defies categorization."
Now, he's scoring radio hits that evoke the '70s even as they keep a foot in the modern day.
Is ERNEST going to be the next big star? That's probably somewhat of an open question, but he's had a number of big hits as a songwriter already. (He also has a podcast, called Just Being Ernest, and some of the reviews are concerned that he swears.) I'm just sort of surprised and happy that ERNEST had the good sense to only use his first name, meaning that as he becomes more famous, he's doing folks a favor by leaving a lane open for other people to have decent Google search results.
You know, like me. But also, all the other Ernie Smiths who are successful musicians.
Time limit given ⏲: 30 minutes
Time left on clock ⏲: 2 minutes, 50 seconds