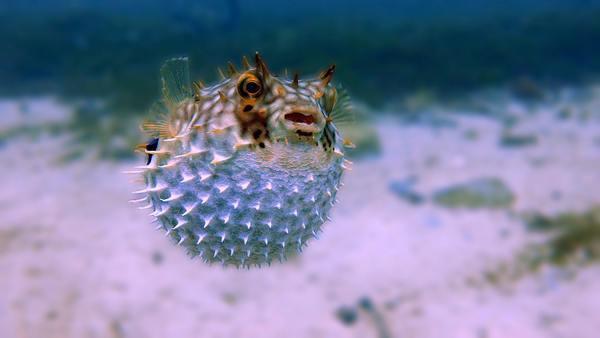 So, over the weekend, I was vaguely excited about Tedium appearing on Product Hunt and doing pretty OK, receiving more than 60 upvotes from fans and regular Product Hunters.
No, it wasn't an insane success, drawing tens of thousands of thumbs. And nor did it fully exploit the benefits of the Product Hunt community. I didn't make a special page for the launch. But it did bring in a number of new subscribers, as well as some friendly comments from folks I really respect.
I have tended to embrace the little victories, which sometimes become a little bit bigger with the right circumstances.
But I know, having run two sites independently over the years, the risks of overselling your brand. Falsely claiming hundreds of thousands or even millions of readers embracing your content can feel like an excellent temptation if it means turning a great side project into a great success story. It could be the difference between sponsorship or even future investment.
Which is why, even though I hated seeing it or reading about it, I kind of understood why Ozy Media felt the desire to make itself look better in the eyes of Goldman Sachs. Ben Smith, whose New York Times media column is one of the best in the game, had the brutal details, and damn. The chief operating officer of Ozy, Samir Rao, pretended to be a YouTube executive on a call that aimed to get the company a $40 million investment! Who does that!?!??!?
https://twitter.com/web/status/1442526015251746817
Ozy—which it should be noted does have a valuable asset in the form of its CEO, the telegenic former CNN and MSNBC anchor Carlos Watson, as well as a successful events business—has gained something of a reputation in the media space of puffing up its numbers, which a 2017 BuzzFeed article noted was a result of purchasing low-quality traffic from questionable sources.
(Smith, a former BuzzFeed editor in chief who still holds a stake in the company, had to put a significant disclosure in the piece, which was kind of fascinating to see, as it revealed that BuzzFeed had considered acquiring Ozy! But it felt like, even with the disclosure listed, Smith was trying to do right by his readers. In that spirit, I will briefly disclose that I was interviewed once by Ozy about a Tedium piece; Nick Fouriezos, the guy who interviewed me, made a great point about the people who have worked for Ozy over the years.)
On the puffery angle, Smith laid out the claims of a former editor in his story:
The site generated some buzz, and Mr. Watson said it had the traffic to match. In a 2019 news release, the company said it had 50 million monthly unique users.
Eugene Robinson, an early Ozy hire whose title was editor-at-large, said that, after he heard Mr. Watson boast of the company's traffic numbers sometime around 2015, he thought they "seemed high" and started comparing the claims to public sources of audience data. Mr. Robinson, who said in an interview that he was fired earlier this year, concluded that the site was a "Potemkin village."
As Smith notes, some of the claims that Ozy makes seem a bit off—if the company has 20 million newsletter subscribers, that would put its newsletter apparatus in the territory of The New York Times or The Washington Post, or even slightly above those two titles. Plus, there's the claim that Rao tried to mislead Goldman Sachs because of mental health issues.
https://twitter.com/carloswatson/status/1442351771544735749
It's a strange tale, and the meeting with Goldman Sachs has the distinct scent of possible fraud. (Watson tried defending his company on social media, but very few people noticed, and the ones that did dunked on him!)
Nonetheless, I think anyone who has run a company has felt the desire to puff up their numbers in the way Ozy's founders apparently did, because it was their potential path to prosperity.
The difference, however, is that you don't act on the desire to puff up your numbers—no matter how much easier it might make the path forward.
Time limit given ⏲: 30 minutes
Time left on clock ⏲: 1 minute, 15 seconds