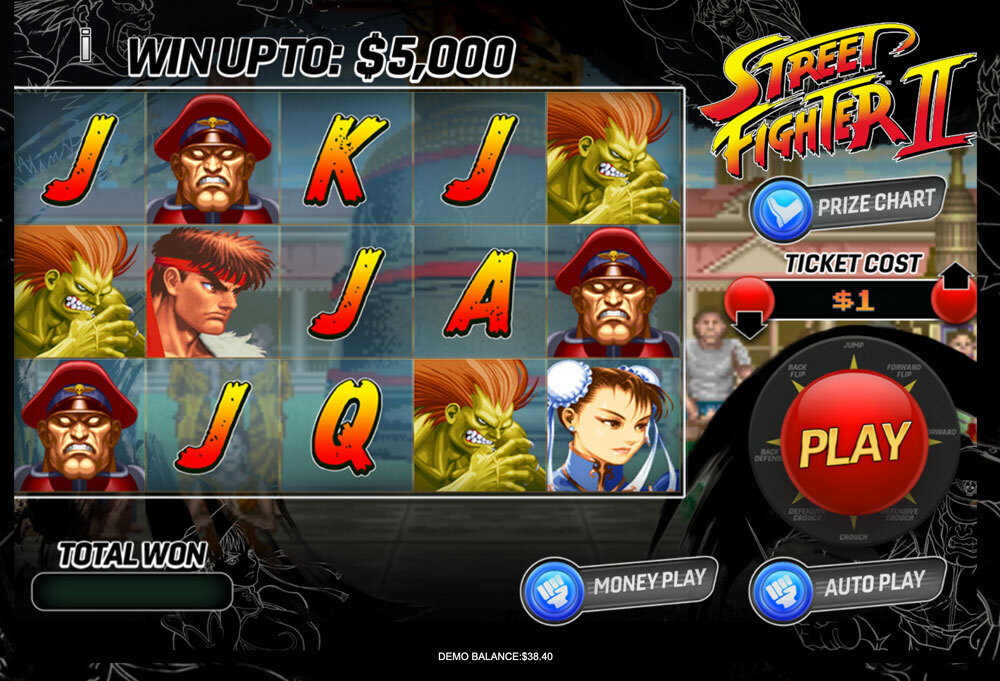 Perhaps it was inevitable gamer culture would be consumed by a medium as crass as the lottery industry. But I still have to admit that I feel incredibly weird about it.
Recently, the Virginia Lottery scored a marketing deal with online casino company IWG as well as Capcom, the maker of many of the best third-party video games for the NES and Super NES, to bring the ultra-popular Street Fighter II franchise to its website of paid lottery games. These games are effectively legalized gambling in a form beyond what the phrase "lottery" suggests, and are mostly original casino-style games, but there are a few licensing deals the state has with major brand franchises, with Monopoly, Ghostbusters, Wheel of Fortune, and Pac-Man being the most prominent.
I guess the upside is that this is a game you have a realistic chance of getting some of your quarters back.
It doesn't necessarily feel like Pac-Man would be out of place here, but Street Fighter II, a video game franchise with a reputation to uphold, is a different beast entirely. Sure the game was super-popular, arguably as popular in the '90s as Pac-Man was in the '80s, but it's a gamer's game, something that popularized a genre of games that has a reputation of fostering a protective niche. It's not that video games can't go all casino on you, it's more that Street Fighter II is kind of a surprising choice because of what it represents to the gaming industry. It suggests that the Virginia Lottery thinks it can win over hardcore gamers.
"We felt that Street Fighter was a very popular and highly recognizable video game franchise with decades of success," Virginia Lottery spokesperson John Hagerty told Play Virginia.
(And it's worth noting that other legacy companies targeted at hardcore gamers, especially Konami, have leaned hard into gambling-style games. Sega, meanwhile, is owned by Sammy, itself a onetime video game maker that primarily sells slot machines today.)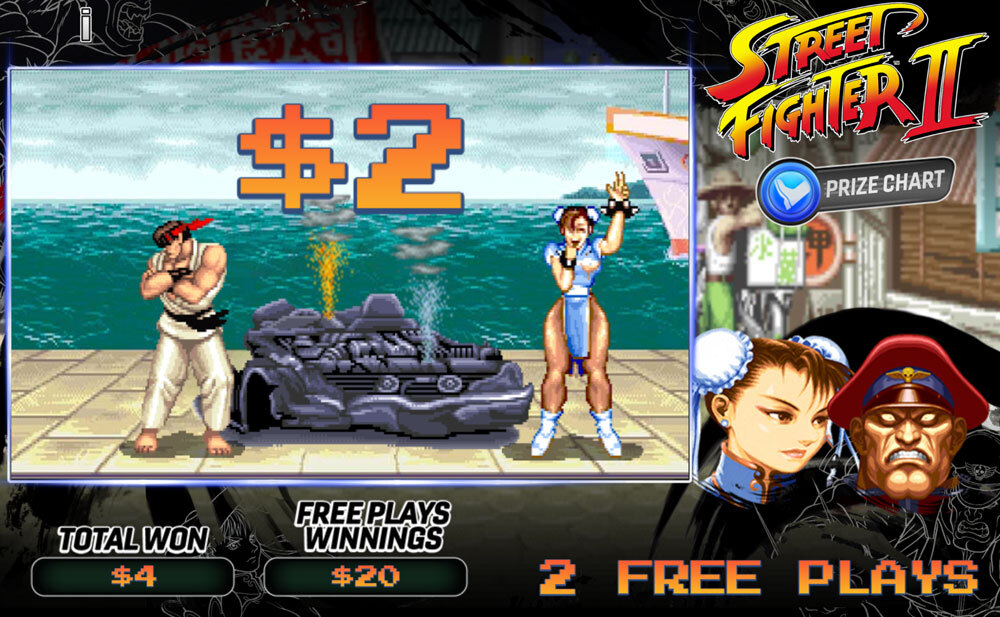 The game is basically a match-three style game of the kind you might see on scratch-offs, except on steroids, with each round proving extremely addictive. You can play a demo mode without putting money behind it, with an occasional nudge to drop a few bucks in. I'm testing the free play as I write this, and it put me in a free-round setup where I won an additional $28 bucks by doing literally nothing. I'm sure the actual game is like that, too.
It has an auto-play mode too. I put it on that as I was writing just to see what it would do, it it might by chance make me a fake hundredaire, but odds are I will probably not come out ahead because games like this are designed to favor the house.
I think that gambling is often a fraught endeavor, and not something I regularly take part in myself, but I let myself try it this one time just because, it's an extremely novel thing to see a video game you grew up, one that gets a direct reference on the front page of your website, with get the same treatment as Wheel of Fortune.
To me, I think there's something to be said about the rise of electronic lottery games of this nature, one that, as GamesIndustry.Biz notes, is becoming increasingly common and even somewhat dangerous to consider. They are a risky road for states to go down, albeit a very lucrative one, especially in cases where the mechanics lean closer to video poker than scratch-off.
But maybe we have to accept that this is the world we now live in, where lottery games now have to compete with mobile games just to have a chance of breaking even, but now have become even more dangerous and addictive as a result.
I came out ahead on my $50 in demo money, at $86.50. (I played it again, also in demo mode, in the same automated format, just to test my luck, and found I lost $20 the second time, so I'm only slightly ahead.)
I have to imagine with the real stuff, the risk of people losing way more than $86.50 is awful high.
Time limit given ⏲: 30 minutes
Time left on clock ⏲: 20 seconds