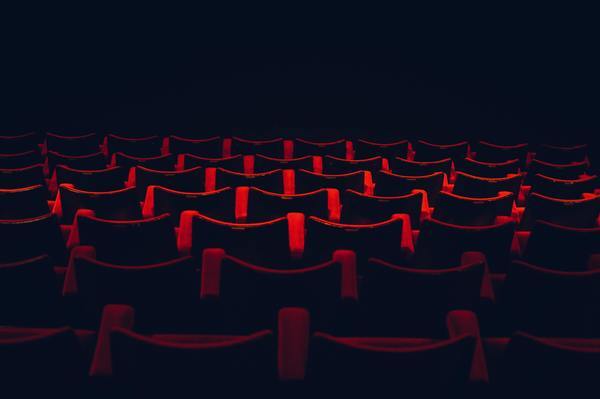 The last year and a half have been a bit of experiment in nearly all walks of life, but one of the most interesting has been in the entertainment industry, which has struggled with a strange combination of having its content be more popular than ever while being constantly challenged on how exactly to release it into the world.
For a while, it seemed like the solution was simply putting the release slate on streaming, but that really frustrated the heck out of movie theater chains. Then it became simultaneous release, but then directors and actors complained that it was impacting their product's financial upside.
Now, to be clear, it's been great for consumers, many of whom hated going to the movies anyway. But the industry is still kind of figuring it out, a point that was on display during CinemaCon this week. It was an event where the head of the National Association of Theatre Owners, John Fithian, clearly emphasized that theaters don't want to be lost in the streaming shuffle … and is taking advantage of the leverage creators in the film industry are offering.
"I applaud artists who refuse to accept the false narrative that movie theaters are a thing of the past and that the future will be one in which every movie is consumed at home," he said, according to Variety. "These leading creatives know better, and they are on the right side of history."
(Side note: This was an in-person event! That is such a rare thing to say these days!)
After a set of high-profile financial hiccups—Black Widow did less well than most Marvel movies do, for one, and ‌The Suicide Squad saw its box-office numbers tank thanks to the simultaneous release on streaming—the "right side of history" argument seems to be in the court of the movie theaters after a tough period where it looked like we may not even have movie theaters for a minute there.
But on the other hand … I sort of feel like, if the entertainment industry takes this specific lesson from this whole mess, it didn't really learn anything at all from the past year and a half. I think a better lesson to be had comes in the form of The White Lotus, a show that aired on HBO recently.
The first season of the series was very much a product of its time—creator Mike White built it specifically because HBO needed content at a time when less content was being created, and he created a show specifically in a spot where the cast could quarantine (a fancy resort in Hawaii). And knowing that HBO needed the content, White went a little edgier with the subject matter than he probably would have been able to otherwise.
The result is a show that was a water-cooler explosion in an era when we don't really use water coolers. And shows like that, or the similarly nuanced Ted Lasso, are effective for streaming services in a way that films aren't.
To me, the theaters add a complicating factor to film production, leading to films that are intended to pop on a big screen … and that, as a result, lean on bombast over more nuanced storytelling. It wasn't always that way, as anyone who saw a Wes Anderson film in the early 2000s could tell you. But that's how things have evolved.
With streaming, the game is to create compelling content so that studios get $10 from everyone every month, rather than $10 once (in the theater) and maybe another $10 later (when they buy the Blu-Ray). And that pushes the content into more interesting places.
If Black Widow doesn't Black Widow and The Suicide Squad doesn't Suicide Squad, it's because the bombast didn't match the format. Those products are built for a certain kind of entertainment experience. Streaming offers more colors than that—and part of the reason for that is that there isn't this expectation that everything must be bombast.
I think the lesson for the film industry is to focus more of its energy on creating good television shows with quality above that of films (rather than shortchanging budgets as might have been the case in the past), because, long-term, that's where the real money is.
Time limit given ⏲: 30 minutes
Time left on clock ⏲: 27 seconds