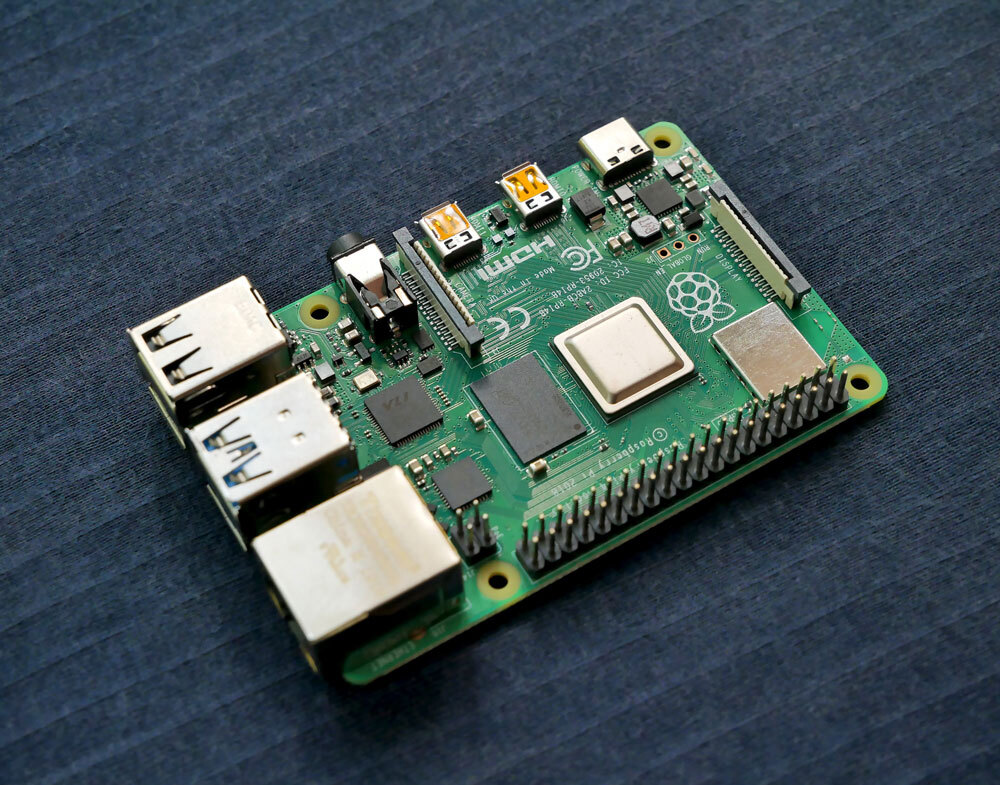 Is the Raspberry Pi the model for the future when it comes to project PCs? This didn't seem like a debate worth having until recently—clearly, the answer was yes—but a controversy around the service last week put some fresh doubt in the eyes of its biggest fans.
I won't dive back into the details of it—über-freelancer Chris Stokel-Walker has the gory details of how the company hired a former police officer and didn't realize that might make some people mad—but I think it exposed something in the space that hadn't been obvious before to those not watching closely: People want alternatives to the Pi, but in Western markets, they're extremely hard to come by without special-ordering. In a post-Radio Shack, post-Fry's world, you can't just drive to a store and buy one.
There have been shortages of the Raspberry Pi, a lingering side effect of the chip shortage that has been bad enough that it's been difficult to find some models of the single-board computer for months.
Liz Upton, the cofounder of Raspberry Pi and its chief marketing officer, implied to Stokel-Walker that unrelated controversies led the to the hiring blow-up, but suggested that people "were already cross" about the shortages, which have doubled or tripled the price of units and increased the shipping times of Raspberry Pis on Amazon, just as an example.
I don't know if that's the case or not, but what is clear is that alternatives are not quickly showing themselves, and perhaps Raspberry Pi is feeling the pressure as a result. Sure, other vendors like OrangePi and Khadas are out there, but they don't have the same level of software support as the Raspberry Pi has garnered from its long track record of goodwill, which is leading some to look in completely different directions entirely.
Some, such as prominent single-board fan Andreas Spiess, have make the case that, barring improved Raspberry Pi supply, the best options out there might be used thin-client PCs that fill a gap in the market for cheap hardware that costs less than $200 but has many of the same capabilities of the ARM-based devices.
"They're the kind of systems you can easily find used on eBay, refurbished on Amazon Renewed, or through other enterprise and IT asset disposition sources," a recent Ars Technica piece noted. "They're typically in good shape, given their use and environment. And compared to single-board enthusiast systems, many more are being made and replaced each year."
Meanwhile, mini PCs in the NUC form factor are increasingly nearing the Goldilocks price range, with current and prior-gen AMD Ryzen machines available for less than $400 and still small enough that they could squeeze into relatively tight setups. If tiny Ryzen boxes made by companies like Beelink consistently fall to somewhere around $250, the price gap between them and much slower Raspberry Pi 4s nearly disappears. That won't kill the IoT enthusiast market, for example, but it will convince a lot of folks who might have bought a Raspberry Pi for a retro rig to just spend the extra money, go x86, and get a significantly more powerful machine.
ARM has found a lot of success with enthusiasts thanks to its mix of low prices and low power consumption. But with industrial customers dominating the supply chain for the Pi, it cuts out who are effectively the foundation's core customers—tinkerers.
Perhaps in response to the "cross" nature of the recent conversation around Raspberry Pi's brand, the company on Monday announced plans to improve the stock of single-unit sales in 2023.
"Although we are sitting on substantial order backlogs from commercial customers, we expect to gradually increase the fraction of our output which we dedicate to single-unit sales next year until we're back in our pre-pandemic situation," Raspberry Pi CEO Eben Upton explained.
In some ways, unforced PR errors aside, the problem might be that there needs to be multiple mainstream players in the SBC space.
Time limit given ⏲: 30 minutes
Time left on clock ⏲: 5 seconds