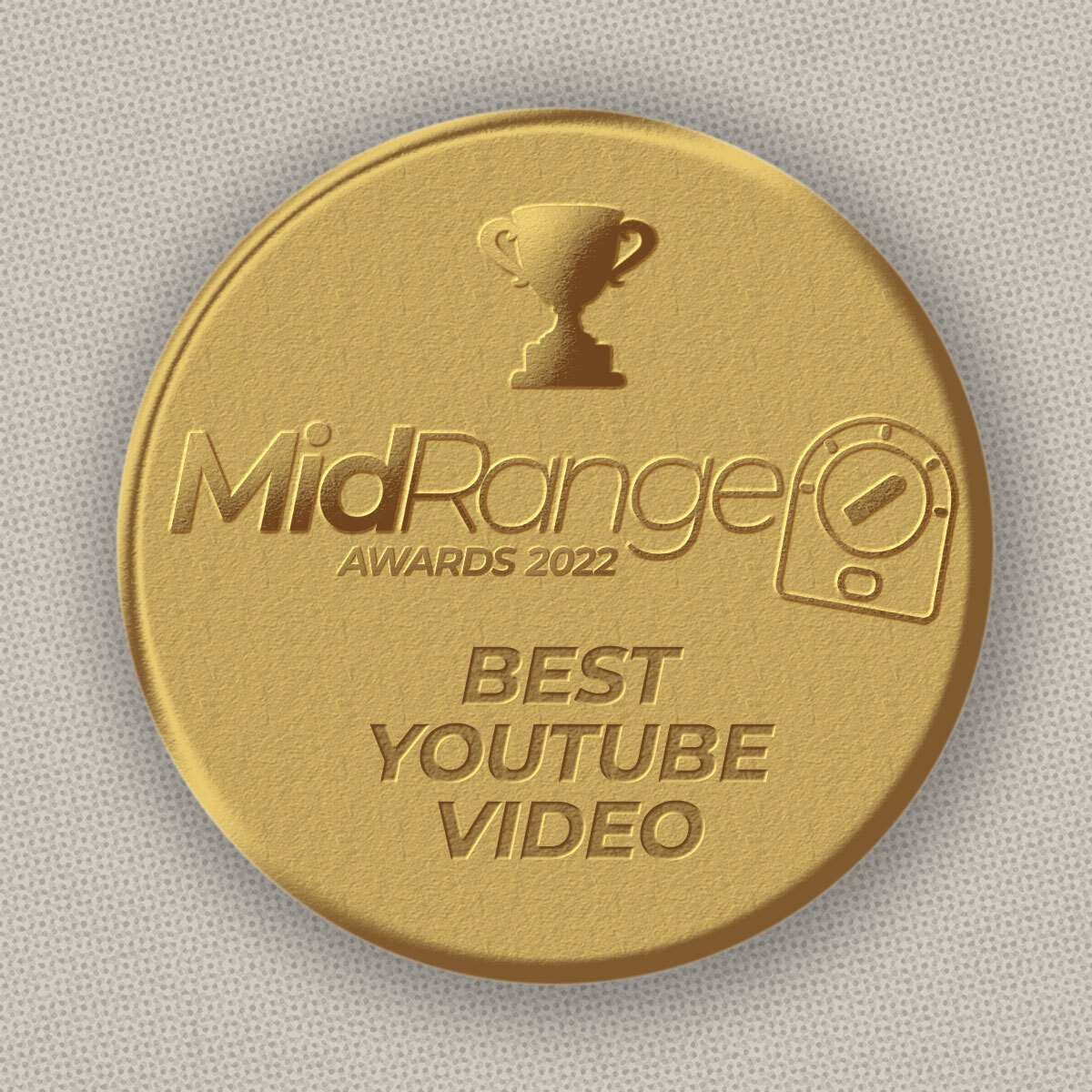 In 2022, I found myself digging further into my musical interests on YouTube, expanding a bit out of the tech realm. While I still have some favorites in the tech and gaming realms, new and old—I admit that my new favorite veg-out video these days is watching the speedrunner Kosmic make his way through unusual NES ROM hacks—I think I'm at a time in my life where I use music as a bit of a way to look back and appreciate the past.
But YouTube is nothing if not a way to highlight a person's ambition. And with that in mind, I can't help but not highlight the impressive work of Pat Finnerty in this space. Finnerty, a Philly-based rocker who has been creating YouTube videos seriously for less than two years, has turned his entire brand of lo-fi video-making into a distinct language of sorts, one that seems to want to take the mission of his popular "What Makes this Song Stink" series and just push it into weird, unexpected directions.
From the starting point of 3 Doors Down's "Kryptonite," Finnerty has turned a general dislike of overly commercialized pop music into a true mission. His explanation of why Weezer's "Beverly Hills" was a dagger to the heart of many of the band's fans captured a certain type of late-'90s cultural touchstone. And don't get him started on Train. In many ways, the videos may start out as being about the song, but Finnerty really uses them as ways to paint his ambitions on a wide scale.
Nowhere has he done this better than with his clip on Machine Gun Kelly and Willow's "Emo Girl." Quickly, the video (complete with spinning Dunkin' Donuts cups, along with his YouTube 100,000-subscribers plaque) evolves from a discussion of the kind of bad emo the song signifies to how Finnerty himself might create a mall-rock song of his own that transcends the source material—all out of a desire to get a hot tub for himself and his significant other Kim, something he calls the "Simple Plan."
And transcend it does. Finnerty turned the idea into a fake band called August is Falling, along with an EP that features a single, also called "August is Falling," that lives up to the idea and then some. (He even got mega-producer Butch Walker to give it some shine!)
Some of the best YouTube creators have moments like these, where they're already running in one direction, but they find room to get a little airborne, and all of a sudden the world is bending to their will.
Pat is admittedly a hater—I mean, you kind of have to be to create a series of this nature. He strongly contrasts the more positive vibes of YouTube-first musicians like Mary Spender, the expertise of his music-theory nemesis Rick Beato, and the every-song-is-great mindset of music history channel The Professor of Rock. But in many ways, Finnerty transcends the concept by using it as a canvas for his creativity in a way that no other music-focused YouTuber is really doing.
Finnerty has yet to get the hot tub, but you could feel the earth bending when he turned a Machine Gun Kelly goof into something more ambitious—the rare joke that stands aside the best of the material it's parodying.
Hence, why Finnerty scores the best YouTube video of the year in our MidRange assessment.
Runners-Up
SOMEONE STOLE MY CAR AND I STOLE IT BACK: Casey Neistat came back to YouTube—and New York City—in a big way during the last half of 2022, and as if to highlight just how much of a victory lap that really is, he came up with this unusual clip featuring a single car with lots of accessible keys, managed by the art collective MSCHF. Essentially Casey gave a guy some keys, and the dude took the car with Neistat's stuff still in the back. A big reason why this works so well is vibe: This is the best video from 2015 made in 2022, and it's not even close. Even Casey's favorite UPS driver, Marlan Franklyn, makes an appearance.
why Japan's internet is weirdly designed: I was not a close watcher of Answer in Progress before I saw this video, but it made me a bit of a believer. Sabrina Cruz's research touches on a very esoteric technology thing—how culture and language affects UX decisions—in a broadly appealing way.
Time limit given ⏲: 30 minutes
Time left on clock ⏲: 1 minute, 18 seconds