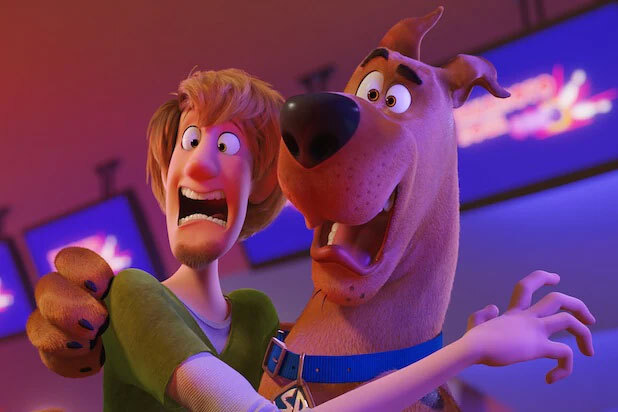 I don't know what the hell is happening at HBO Max, but there has to be a better way to handle it than to throw out completed work as if it never existed in the first place.
Word is now out that not one, but two almost-complete movies have been removed from any sort of release—Batgirl and Scoob! Holiday Haunt. Warner Bros. Discovery just lit a combined $130 million on fire for "strategic reasons," and potentially set back the careers of a lot of people. On top of this, the service removed half a dozen original movies, most notably An American Pickle, a Seth Rogen parable on creativity I found deeply inspiring, from the service, reportedly for back-end payment reasons. The films are complete! All they had to do was keep the download links online! And they couldn't do it.
This is an unusual situation, as it goes beyond most of the traditional reasons movies get canned. And it seems to be the result of leadership at the top making some unusually decisive calls.
Later today, it's expected that HBO Max, a service that counted 76.8 million subscribers as of this past April, is going to be de-emphasized as a corporate brand by Warner Bros. Discovery in favor of the still-brand-new Discovery+ service. That's at least what the Hollywood trades are saying.
There would likely be some sound strategic reasons for doing this if HBO Max was failing (the confusing branding between HBO and HBO Max being a key one), but HBO Max is a big honking hit! It has built an equivalent base of half of Netflix's subscribers in just over two years, which is impressive considering that it took Netflix something like 15 years to build that audience through its streaming service and a quarter century if you go all the way back to DVDs.
While Disney+, which started six months before HBO Max, is larger and much closer to Netflix's total install base, it also has some significant advantages in terms of both properties (Marvel, Star Wars, Pixar) and bundling capabilities (Hulu, ESPN+).
https://twitter.com/adamconover/status/1554991604112318464
So I guess that what I'm concerned about from the perspective of a creative person here is the idea that a film studio could just throw out completed creative work wholesale, not because the work is bad, but because it somehow doesn't fit a broader strategic mission, one that is threatened to change at any time in the wake of a merger.
The comparison point that comes to mind for me is the Universal/Polygram record label merger in the late '90s, when a number of artists, even those that had successful albums, found themselves removed from the label in a wide-scale culling that had a dramatic effect on the music industry of that time. A 1998 New York Times piece described the situation like this:
Of the 200 bands estimated to be dropped from their labels, most of them will be rock performers who thought that signing a record deal meant they were on their way to stardom. Soon they will find themselves right back where they started. The remaining hundred or so more rock, pop and rap acts, including such well-known musicians as Sting, Sheryl Crow, U2, Hole, Beck, Elton John, Melissa Etheridge, Bon Jovi, Ice Cube, Hanson, Axl Rose and Amy Grant, will find themselves on a new record label. In most cases, the record-label personnel they had grown comfortable with—the company heads, the radio promotions people, the artists-and-repertory executives—will be gone.

Though labels routinely shed dead-weight bands and undergo structural changes after a new owner takes over, a reorganization on this scale is a first in the record business. The fallout will affect music for years to come, whether it means a flurry of short-lived pop bands that will help make a company's quarterly earning reports look good on Wall Street or a reactionary flowering of smaller, independent labels.
Now we appear to be having a TV-and-film-industry version of that, and it seems to be coming out of nowhere, but with the same source: A megamerger. It turns out CNN+ was not an isolated incident, but a harbinger.
The streaming era was supposed to prevent things like this, because there would be no technical need to get rid of the back catalog for owned content. It was supposed to make room for the big tent. You could promote content on the service itself. People's niche interests could be covered by the algorithm, and creative people could continue to work.
It turns out that this system is just as endangered by corporate whims as any other. And that's scary for people who create films and TV shows, and unfortunate for the viewer, who is often forgotten in this process.
Time limit given ⏲: 30 minutes
Time left on clock ⏲: 2 minutes, 12 seconds