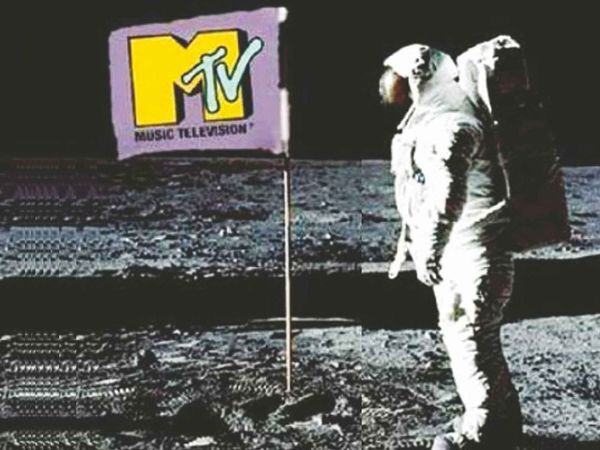 Last week, a word trended on Twitter that shook a lot of people out of their hazy memories of the MTV they grew up with: "Ridiculousness."
The reason? That's the name of the one show that the Viacom-owned network plays most of the day. A Twitter account called @MTVSchedule has been following the damage for months.
https://twitter.com/MTVSchedule/status/1356413958706647040
The show is essentially the kind of TV that works well when you just want something low-stakes to watch and you don't really want to think about it—you know, like The Office used to be for Netflix. (Alas.)
A reality show hosted by former skateboarder and modern-day Ridiculousness vessel Rob Dyrdek, the show is essentially a reaction show, highlighting dumb internet stunts with commentary—think Jackass meets Best Week Ever. And it highlights just how non-creative the network has gotten in the age of the pandemic. It's a network-owned show with hundreds of episodes that they can basically air whenever they want, and barring a single block at 8am on Saturday morning (called Fresh Out Playlist, in case you're wondering), none of the network's original products, music videos, even make a regular appearance.
In a lot of ways, it reflects a natural problem for the channel: What happens to a channel built specifically for a youth audience when much of that audience is too busy with YouTube, smartphones, social, and streaming to care about what a cable television channel is doing?
The network's challenges are reflected by the decline in ratings for the Video Music Awards, still considered an important event in the music world, but one that fails to bring in a ton of viewers on cable—with 1.32 million viewers last year, MTV can't even pull half of what the lowest-rated episode in the decade-long history of The Walking Dead can muster. And the reason is that the show's actual audience is talking about it on social media and watching it elsewhere.
You can also make the case MTV must hit its audience in its natural habitat, or perhaps that this is an effective strategy for a network that can't shoot a lot of original programming to survive a pandemic. (Or that the show, as The Ringer explains, does well in rural areas that are presumably watching more linear television than their urban counterparts.)
But I'd like to make one point, as someone who is turning 40 this year (just like MTV itself; here's a little prehistory) and remembers seeing Kurt Loder and John Norris report the news of Kurt Cobain's 1994 death: There is a real danger when talking about MTV of trying to recapture your MTV, the one you grew up with, whether that version contained 120 Minutes, Total Request Live, or Newlyweds: Nick and Jessica. And let's face it. It ain't going to happen. That ship sailed a long time ago.
Instead, let's accept MTV for what it is: 100+ hours of Ridiculousness, a couple of popular movies in the middle of the day, some Catfish, and an hour of music videos first thing Saturday morning, a time when young adults are famously sleeping in.
I'm sorry to tell you this, if this knowledge of what MTV has become has you at all upset, and want to explain why in the most blunt way I can: You've become your parents.
Time limit given ⏲: 30 minutes
Time left on clock ⏲: 1 minute, 3 seconds