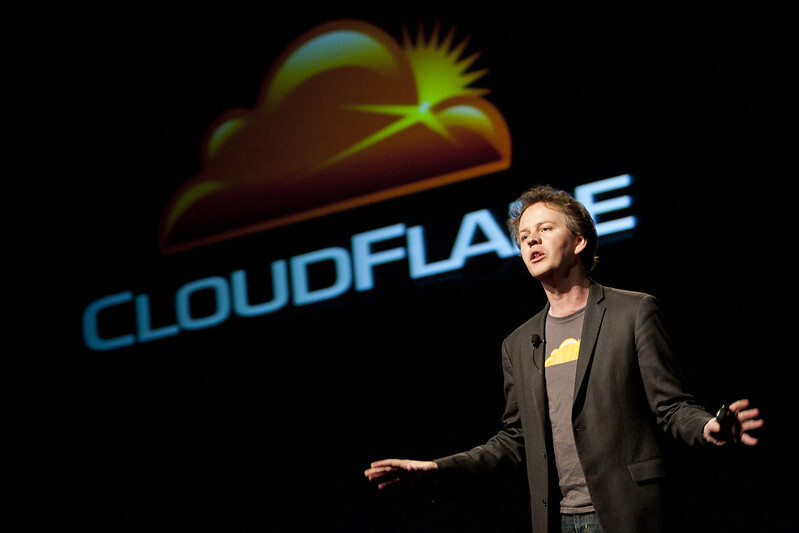 It was Labor Day weekend in the U.S., but the internet rests for no one, and certainly did not rest in CloudFlare's headquarters, where on Saturday, the company made a call to remove Kiwi Farms from its network—a decision that took a weeks-long pressure campaign to even get them to notice.
The company took a lot of time to make the call, but seemed to minimize the actual campaign that led to the call at every turn. A long blog post trying to explain why they would not fold did not mention the campaign or the site that was upsetting people at any point.
Meanwhile, the post exposed new problems for the company, as it implied an unusual situation where the company seemed to be creating carbon offsets for, of all things, the LGBTQ+ movement. This quickly earned mockery from people involved in the campaign and led to a spot-on parody site in response.
By failing to handle the problem in the first place, the company introduced new problems for itself. As the chorus grew louder—with increasingly vitriolic commentary from people who implied that CloudFlare's employees were complicit, even supportive of Kiwi Farms—high-profile internet culture journalists like Kat Tenbarge, Ben Collins, and Taylor Lorenz began reporting on the issue, exposing the debate to broader audiences.
Eventually, citing unnamed serious threats on the platform and actively going out of its way to not give credit to the campaign, CloudFlare made the call to remove the site from the service. CEO Matthew Prince gave his first acknowledgement of the campaign as such:
We are also not taking this action directly because of the pressure campaign. While we have empathy for its organizers, we are committed as a security provider to protecting our customers even when they run deeply afoul of popular opinion or even our own morals. The policy we articulated last Wednesday remains our policy. We continue to believe that the best way to relegate cyberattacks to the dustbin of history is to give everyone the tools to prevent them.
Notably, the campaign, led by the trans activist Keffals, officially ended just two days later, after Kiwi Farms' founder essentially suggested that there were few ways forward to revive the site after a second host, Russia's DDoS-Guard, also closed off the platform.
https://twitter.com/oneunderscore__/status/1566894204520898560
Some will say it was a loss for free speech that CloudFlare bent. But I think the bigger issue here is why it took so much to get them to bend in the first place. At one point, the company's commentary increasingly suggested it was a public utility, without any of the regulatory work needed to actually make that the case.
At some point, CloudFlare is a private company that manages services for content. The system has proven that they will only get called on to make a content decision in extreme cases, but the principles of the matter—in the Washington Post, Prince implied he did not want to budge unless there was a court order—seem to have gotten in the way of what likely started as a reasonable policy.
By gaining a reputation as a platform of last resort, it means the company has threatened its relationship with mainstream customers all in the name of a principle that has proved more malleable than they would like to claim.
I will probably be one of those customers who walks. Removing Tedium from CloudFlare will be complex. My install of Craft CMS uses plugins that don't have any real equivalents for some of CloudFlare's competitors. And there are real risks that come with a shift like this. But the company did not show true leadership when it mattered, and as a result, I don't know if rewarding that with my continued use is the right way to go.
It took CloudFlare until it was fully on its back to say they have empathy for the organizers of the pressure campaign that started because of a swatting incident—something that most would agree represents a real-world threat to a person's safety. A company worth trusting would have led with that.
Time limit given ⏲: 30 minutes
Time left on clock ⏲: 1 minute