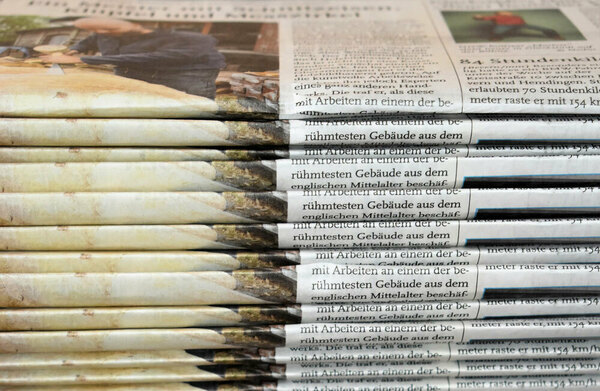 I don't make any presumptions about the way that I live or what I experience on a daily, weekly, or monthly basis, and how they might apply to other people.
We all have our paths, and the way that we get to where we think we're going. And looking for parallels can be a bit nerve-wracking even in the best of times.
But I can't help but see my own experiences in the light of what happened to Virginian-Pilot reporter Sierra Jenkins. Early Saturday morning, Jenkins, who had just turned 25 years old and had worked at the Pilot and its sister paper, the Daily Press, for just over a year, was shot and killed, as a bystander caught in the crossfire of a shooting that took place in the middle of downtown Norfolk.
This shooting, one of many that took place in the metro area over the weekend, was just one mess of many this past weekend that authorities and families have to clean up, senseless loss with no fairness in sight. Jenkins, who was supposed to cover a breaking-news shift on Saturday, couldn't be reached when an editor called to ask her to cover the shooting that took her life.
https://twitter.com/NABJ/status/1505269643035959302
This one hit home for me, to put it lightly. When I was 25 years old, I worked at the Pilot, at its free-newspaper subsidiary, Link. The Pilot building has been sold and is currently being converted into apartments, but at the time I was there, the building was within walking distance of downtown, just a few blocks away from the spot where that fateful shooting took place. At the time, my friends and coworkers would often end a night at the office at a downtown bar, or in nearby Ghent, and think nothing of it. I think most people do.
It takes just one person with a chip on his or her shoulder, or a willingness to get reckless, to threaten to ruin the night of everyone around—no matter any of the things that the people around them have done or the moments of greatness they've achieved.
Jenkins was by all accounts an amazing journalist, and one that the Pilot relied on, who had a lot of passion for their beat, and who was likely at the start of a memorable career. But instead, we're all left asking why.
(The local area has been asking the same question for some time: Pharrell Williams, probably the most famous celebrity to come out of nearby Virginia Beach in the last half-century, cancelled a successful musical festival he created because he felt that the city's leadership was not doing enough in response to gun violence, including an officer-involved shooting that killed his own cousin. Something in the Water, which showed all the signs of becoming a big-deal annual event, may never return.)
And it's weird. The night that this happened, I had a good Pilot-related memory land on my doorstep—I took ownership of a Link newspaper box that my friends and I had somehow managed to keep after all these years, a reminder of the greatness that once was. (Finally, a place to put all my old copies.) A close friend of mine got a new speaker system. So now it's my turn to keep this thing.
I'm still trying to figure out where, exactly, it goes in my home. But I will say that, thanks to factors of timing and chance, this box and this tragedy are now intertwined in my brain—a reminder of the fact that I was once 25 and I had this great opportunity with this great paper, and how quickly being in the wrong place at the wrong time could have changed all that. (And how wrong it is that wrong place/wrong time is even a factor in things like this happening!) It's so easy to take for granted the opportunities we are given—and the things that could happen to take them away.
Sierra Jenkins, know that people are out there reporting for the truth—just like you were. We'll carry your torch.
Time limit given ⏲: 30 minutes
Time left on clock ⏲: 1 minute, 47 seconds