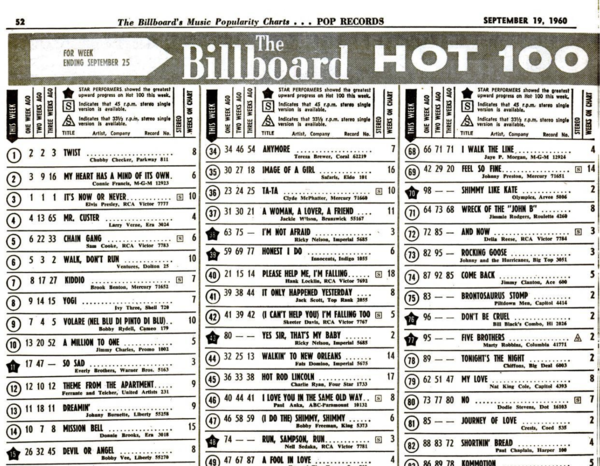 Happy Thanksgiving. I hope you're looking forward to enjoying a protein of your choice and will avoid crossing the Wirecutter picket line tomorrow.
As you may be aware about me, I'm a bit of a chart nerd when it comes to Billboard, and from that perspective, this week has definitely been a bit of a feast.
This week, two very longstanding chart records on the Hot 100 fell, and both of them are honestly pretty interesting to chat about. The first record has to do with the longest song to top the Hot 100. At a breathtaking 10 minutes and 13 seconds long, the extra-long take on Taylor Swift's "All Too Well," released earlier this month as a single, managed to destroy Don McLean's 49-year-old record for the longest song to top the Billboard Hot 100 … and by more than a minute, at that.
For his part, McLean seems to be a good sport to realize that losing a record to Taylor Swift is probably an honor in its own right.
"'American Pie' remained on top for 50 years and now Taylor Swift has unseated such a historic piece of artistry," he told Billboard. "Let's face it, nobody ever wants to lose that #1 spot, but if I had to lose it to somebody, I sure am glad it was another great singer/songwriter such as Taylor."
(While Swift's song is the longest to top the chart, it is not the longest to appear on the Billboard Hot 100; that honor goes to Tool's 2019 single "Fear Inoculum," which scraped the bottom of the charts and is only eight seconds longer than "All Too Well.")
Not to necessarily steal Swift's Steinman-like thunder—certainly, her mark is going to be hard to top, unless Tool decides to become more radio-friendly—is The Weeknd, whose success on the charts has been hard to avoid over the past decade.
His song "Blinding Lights," which did not get a single Grammy nomination despite being an utterly massive hit, won an even bigger award this week: Billboard announced that the song had become the most popular song in the history of the Hot 100, topping Chubby Checker's "The Twist," a song whose historic chart dominance came as a result of having two separate chart-topping cycles.
So while Swift broke a record that hadn't fallen in 50 years, The Weeknd toppled a song that had been a pop-culture standby for 60. Like I said, a big week for chart nerds!
Creating a song that dominates a chart like this is really more of a marathon than a sprint. The reason why "Blinding Lights" earned this award, rather than, say, "Old Town Road," comes down to the fact that the song managed to stay on the Billboard Hot 100 for 90 weeks—and in the top 40 for 86 of those weeks.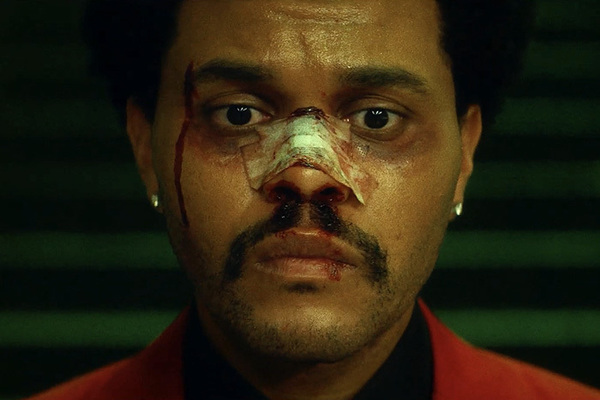 To give you an idea of the staying power needed to dominate this list, here's the the top 10, per Billboard:
"Blinding Lights," The Weeknd
"The Twist," Chubby Checker
"Smooth," Santana feat. Rob Thomas
"Mack the Knife," Bobby Darin
"Uptown Funk!," Mark Ronson feat. Bruno Mars
"How Do I Live," LeAnn Rimes
"Party Rock Anthem," LMFAO feat. Lauren Bennett & GoonRock
"I Gotta Feeling," The Black Eyed Peas
"Macarena (Bayside Boys Mix)," Los Del Rio
"Shape of You," Ed Sheeran
All of these songs were basically inescapable (especially "Smooth," which is still stuck in my head) and managed to maintain a long chart record. "Blinding Lights" had to succeed on top of all of that.
The Weeknd did have some chart-quirk benefits that weren't available to Chubby Checker or Bobby Darin. For one, YouTube: Between the official audio, the music video, the Super Bowl performance, and the VMAs, I count 1.2 billion views on YouTube—a level that most assuredly helped with the song's longevity.
Nonetheless, though, these two records are massive and it will be interesting to see how long they stand. My guess is that Taylor Swift's record is probably going to last forever unless Guns N' Roses or Phish suddenly see a revival in their chart fortunes—though The Weeknd's record will likely only last a few years, given the musical climate of the past decade.
Time limit given ⏲: 30 minutes
Time left on clock ⏲: 18 seconds